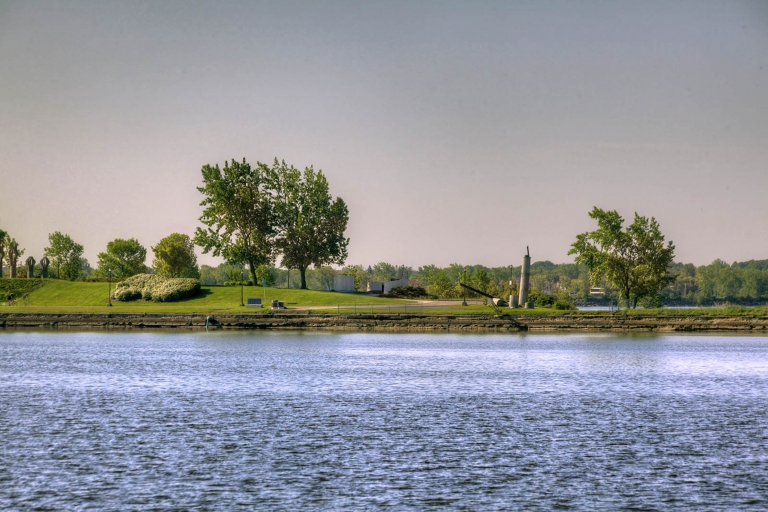 i
At the tip of René-Lévesque Park: Le phare d'Archimède, sculpture by Dominique Rolland, 1986.
Photo: Lachine borough
Stunning views and spectacular sculptures on a spit of windswept land in the St. Lawrence River. An exceptional environment dotted with 22 works by Robert Roussil, Michel Goulet, André Fournelle, Bill Vazan and other major artists.