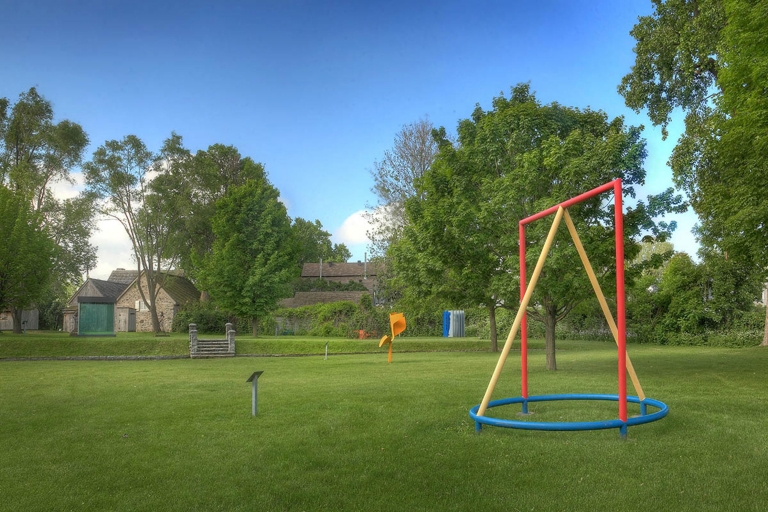 i
In the foreground: Trilogie, by Jacques Carpentier, 1985. Musée de Lachine grounds.
Photo: Lachine Borough
With a collection of 50 monumental works, the Musée plein air de Lachine is one of Canada's largest contemporary sculpture gardens. It features creations by such renowned artists as Linda Covit, André Fournelle, Michel Goulet, David Moore and Bill Vazan. 
On the Musée de Lachine site, you can admire a garden of sculptures in broadly diverse sizes and styles by artists such as Yves Trudeau, Henry Saxe, Ulysse Comtois, Pierre LeBlanc and Claude Millette.       
Strollers and cyclists can enjoy three areas: the Musée de Lachine grounds, René-Lévesque Park and Lachine's riverside parks. Each sculpture is accompanied by an interpretive label to help viewers understand the artist's intention. To protect the artworks and ensure visitor safety, sitting, leaning or climbing on the sculptures is not allowed.
Open daily from sunrise to sunset