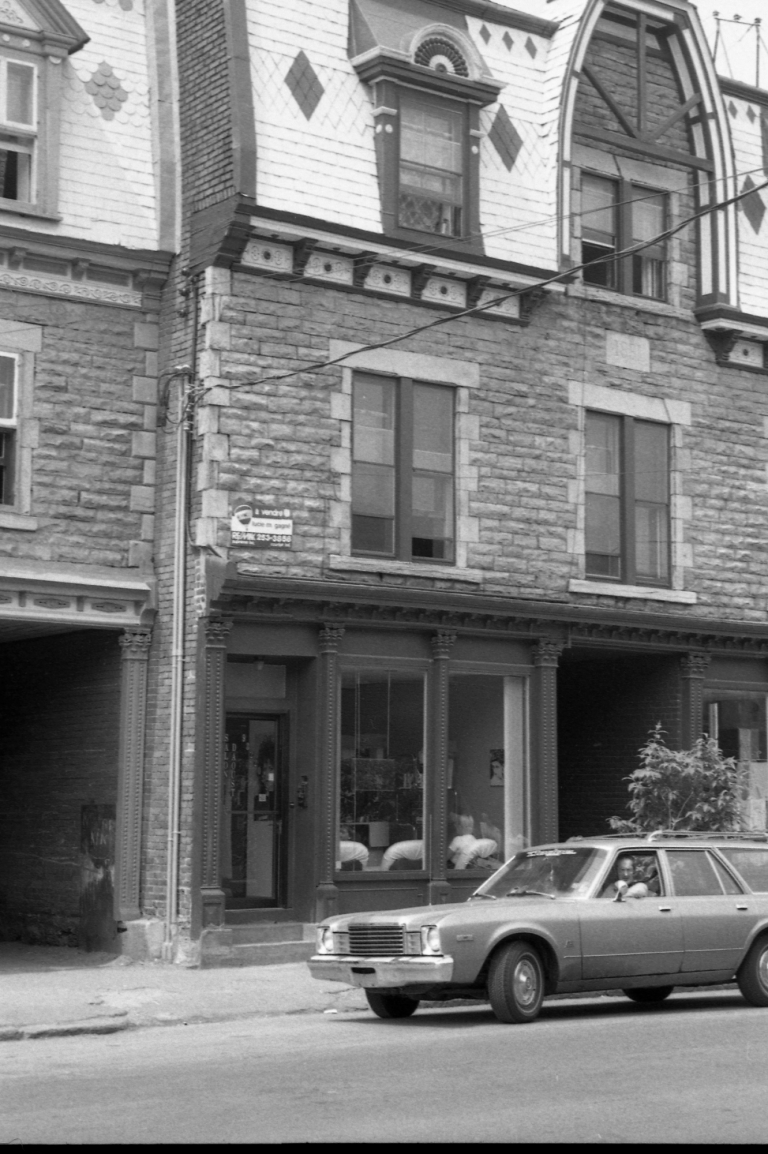 i
A typical house of this period
Photograph © Ville de Montréal. Gestion de documents et archives (VM94-EM1481-56.1)
Houses built between 1879 and 1907
Façades become more stylish during this period.  Houses construction is evoluting too. Today the majority of these façades remain intact despite the replacement of wood trim and other elements.
You can see examples at the following addresses:
80-86 Bourgeoys Street
416-434 Charron Street
473-475 Ash Avenue
Major innovations in these houses included:
Façades slightly back form the sidewalk, often with sufficient space for a small front garden;
Cladding either of brick of better quality or limestone;
Façades topped with either false mansards with slate tiles with decorated wooden dormers or prefabricated wood.